Welcome to the Beierlein's hotel and restaurant
We are pleased to welcome you at our website. More information about the hotel and our other locations you can find below.
Please scroll down to see the relevant information.
The Hotel
You are being welcomed with flair in our lobby area.
Here you can have a seat and relax, have a drink and check in.
Through the elevator you comfortably get to the 33 rooms.
The cozy country style rooms are awaiting you.
What else:
Our hotel and the rooms are accessible.
We have enough room for bus travel groups.
The internet connection (DSL) is free of charge.
Motorbikers get special rates.
The rooms are non-smoking rooms.
The Restaurant
The restaurant is the most popular part of our house.
You can choose from our menu, enjoy ice cream specialities and homemade pies. Turn your family party into something special.
We also offer brunch and are a famous destination for a candle light dinner on Valentines day.
This is just a very small pullout from our menu:
Dill creamed soup with stripes of smoked salmon
Beef carpaccio with parmesan and small salad bouquet
Tagliatelle with tomatoes and king prawns
Tender trout fielt, breaded with nuts, accompanied by potatoes and salad
and many more
We constantly update our menu with new dishes based on the seasonal ingredients.
Please come and visit us and have a look at our menu.
We own a menu with the allergy guidelines, please ask for it.
Premises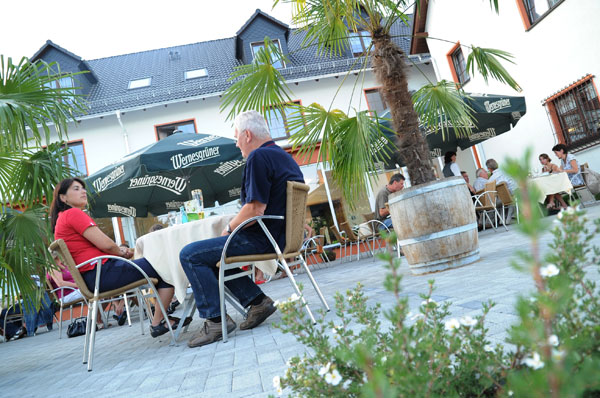 Event room separable for 200 people.
Two modern convention rooms (with valuable equipment).
Public room for 50 people.
Wine bar for 25 people.
Breakfast room for 30 people.
Little room for 20 people.
Beer garden for 120 people.
Sun terrace.
Winter garden for 20 people.
The right room for every occasion:
For
Birthdays
Weddings
Youth ceremony
Confirmation
Company parties
Commencements
or even for
Conventions
Seminars
Conferences (with the relevant technics)
Specials:
Accessible premises and hotel rooms
Capacity for bus travel groups
Internet connection (DSL)
---
Beierlein's Cafeteria at the Sachsenring circuit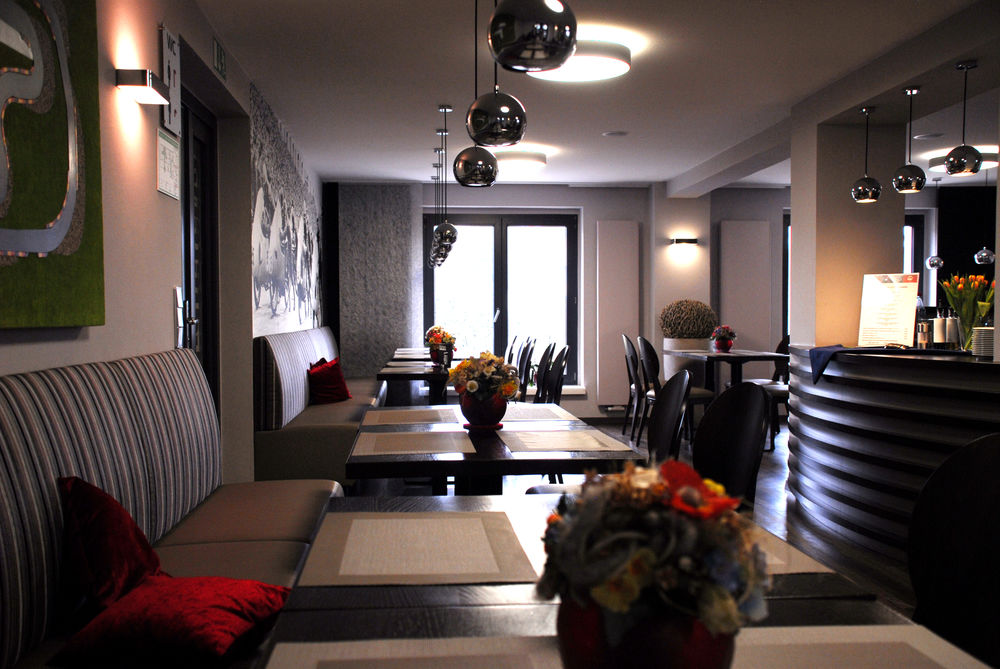 Inside the facilities of the road-safety-center and opposite of the carting hall there is the "Cafeteria am Sachsenring".
If you take part in a training session at the race track this will be the place where you will have your break. We present you several lovely dishes, drinks and cake and ice cream, as well as coffee specialities in this area.
The Cafeteria has a winter garden and a pagoda where you can enjoy the events at the Sachsenring circuit. 170 people in total can find space in this area.
But you can also just visit us and come along. The opening times are from Monday to Sunday from 7 am to 6 pm.
We are looking forward to welcome you!
---
Media Center at the Sachsenring circuit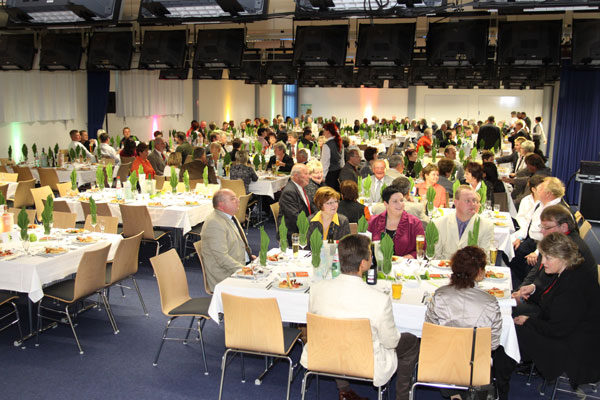 The media center at the Sachsenring circuit was built in 2006 and has space for 300 to 400 people.
You can book the media center for relevant events.
During the motorsports season the media center hosts international media representatives, sending their reports out to the world from here.
---
VIP-Lounge inside the start- and finish tower
Feel like a bird inside the VIP-Lounge in the 4th floor of the start- and finish tower and see the circuit from above.
Enjoy this unique atmosphere while having a drink or being cared for by our superb catering team.
To book one of these premises you need to contact Mrs. Zimmer: +49 (0) 3723 / 65 33 38.
---
Conventions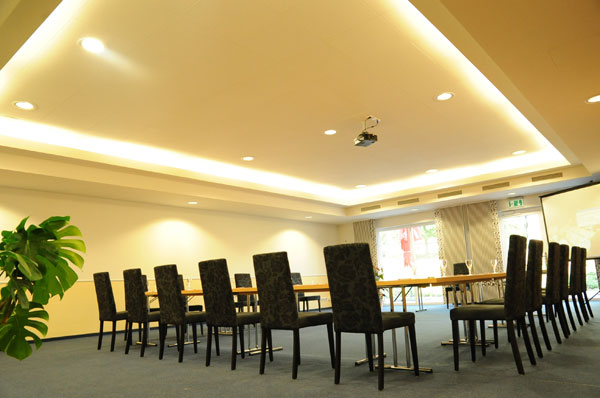 Beierlein's country inn and hotel is located near Dresden, the capital of Saxony, in between Chemnitz and Zwickau.
Modern convention technology, informal ambience, away from the urban djungle this place in Reichenbach is the perfect one for your conferences.
Our two conference rooms "Oberwald" and "Sachsenring" can be used individually or together. Both have daylight, dim possibilities, exit onto the terrace, can be entered by car and have carpets.
U-shape
Parlamential
seat rows
accessable with car
Sachsenring
35
60
110
Oberwald
45
70
130
x
Sachsenring und
Oberwald
90
140
240
x
---
© Beierlein's Hotel & Catering GmbH, Straße des Friedens 72, 09337 Callenberg OT Reichenbach
Quelle: https://beierleins.de/Welcome_to_the_Beierlein%27s_hotel_and_restaurant